Introduction of Central Library:
Women University Mardan has established state of the art Central library at Main Campus and Campus Library at Bakhshali Campus under the leadership of the founding Vice-Chancellor Prof. Dr. Ghazala Yasmeen. The Librarian under her supervision providing updated resources, innovative services, and exceptional facilities to the students, faculty members, researchers and staff of Women University Mardan.
The library is equipped with good number of books and non-books resources on all the subjects being taught in the university. To satisfy and fulfill the needs and demands of the students and faculty members, the library professionally involved the faculty members and other library users in the selection of relevant books and other resources. The Library plays an important role in collecting, organizing and disseminating information to the faculty members, research scholars and students. Apart from this it also helps in the creation of new knowledge. As a matter of fact, the updated course contents, the continuous academic growth, competence of faculty members and the quality of learning environment depend on, how effective a library is in identifying and connecting information on current developments in various subject fields.
Both the Libraries comprise of an extensive collection over 25,000 printed books including text books/technical books and reference books etc. In addition, the library is also providing convenient access to more than 142,000 online              e-books, thousands of peers reviewed articles, research papers, case studies, thesis and dissertations etc. through HEC digital library program to the students, faculty members, researchers and staff of Women University Mardan.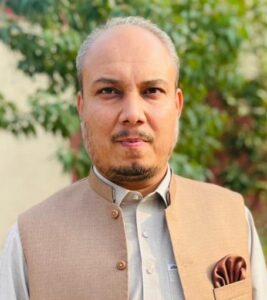 Muhammad Kamran
Head of Libraries
Email : librarian@wumardan.edu.pk
SUMBAL JAMAL
LIBRARY ASSISTANT
Email:sumbaljamal44@gmail.com
FARAH MOMI
LIBRARY ASSISTANT
Email: farahmomi@wumardan.edu.pk