Awareness Talk regarding Scotland Pakistan Scholarship funded by The British Council in Women University Mardan
Women University Mardan in collaboration with British Council organized a one day awareness seminar on Pak-Scottish Scholarship. The purpose of the seminar was to create awareness and motivation about the said scholarship scheme among WUM undergraduates.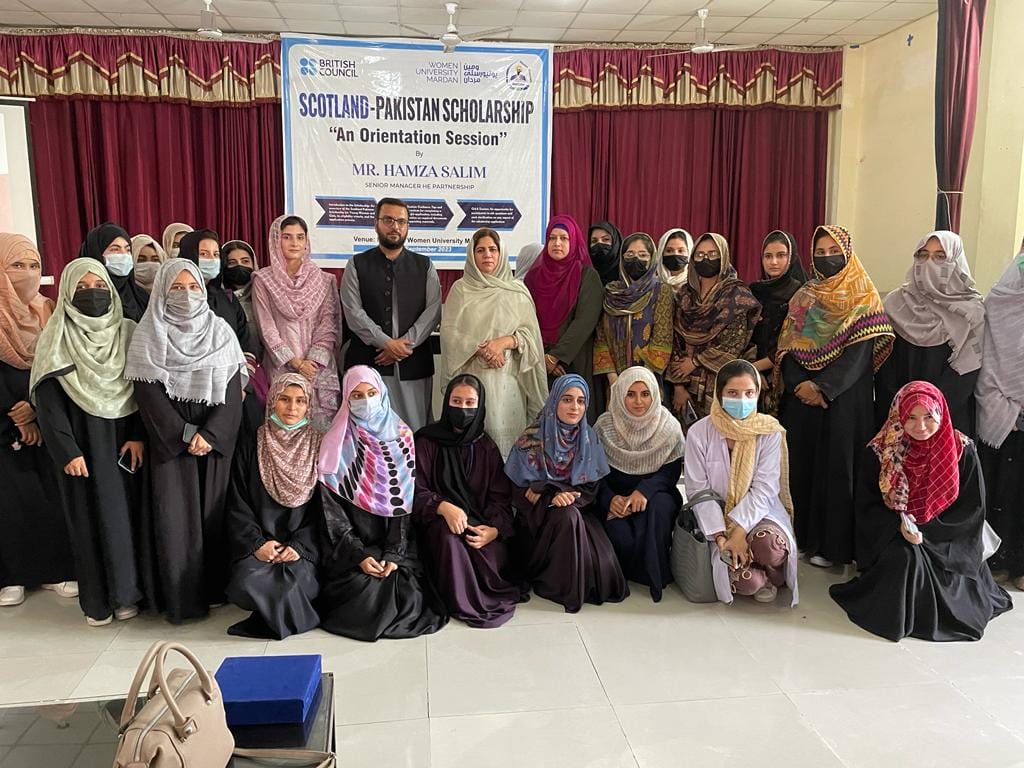 The session was conducted by Mr Hamza Salim, Senior Manager Higher Education Partnership, British Council who presented scope, objectives, eligibility criteria and benefits of the Pak-Scottish scholarship.
Moreover, Mr. Salim motivated the students to grab this opportunity. The session went quite productive and fruitful and students were really encouraged and enthusiastically starting applying to the scholarship.
The session was adjourned with presentation of University Shield to the esteemed guest by the Worthy Vice Chancellor Prof. Dr Ghazala Yasmeen.
Women University Mardan is gratified for the efforts of Worthy Vice Chancellor to support facilities for such informative and motivational activities which can be a great step towards the women empowerment and bright futures of young undergrads!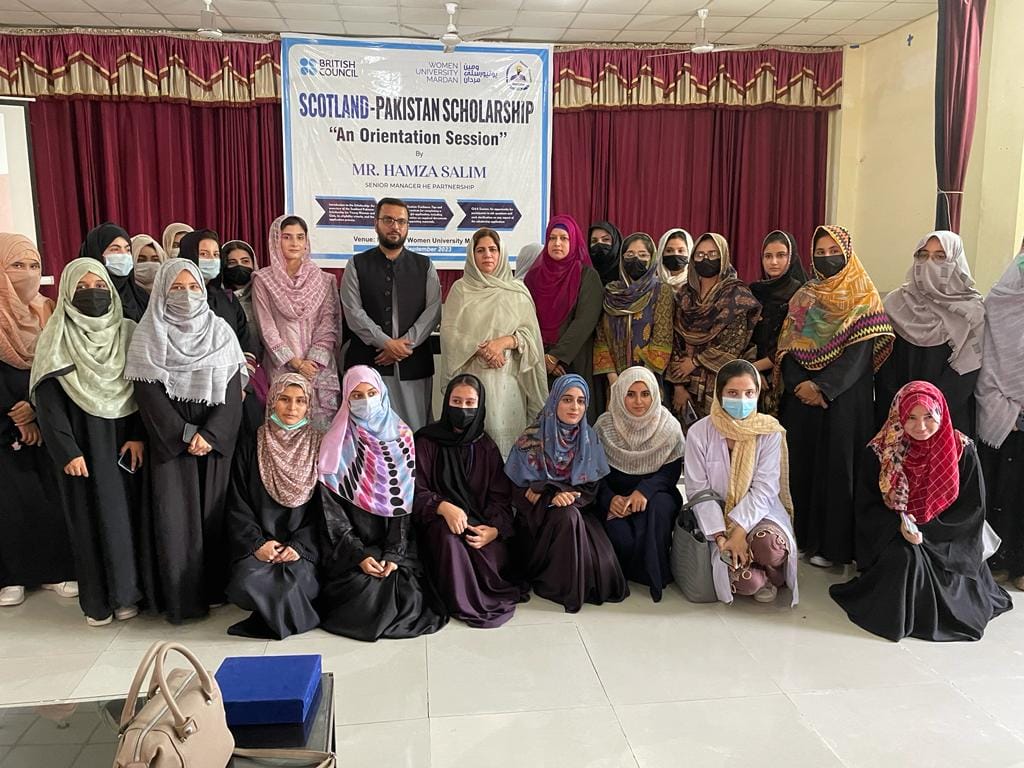 Furthermore, this venture would not be possible without the partnership of British Council. So, Women University Mardan highly appreciates British Council for this valuable collaboration.