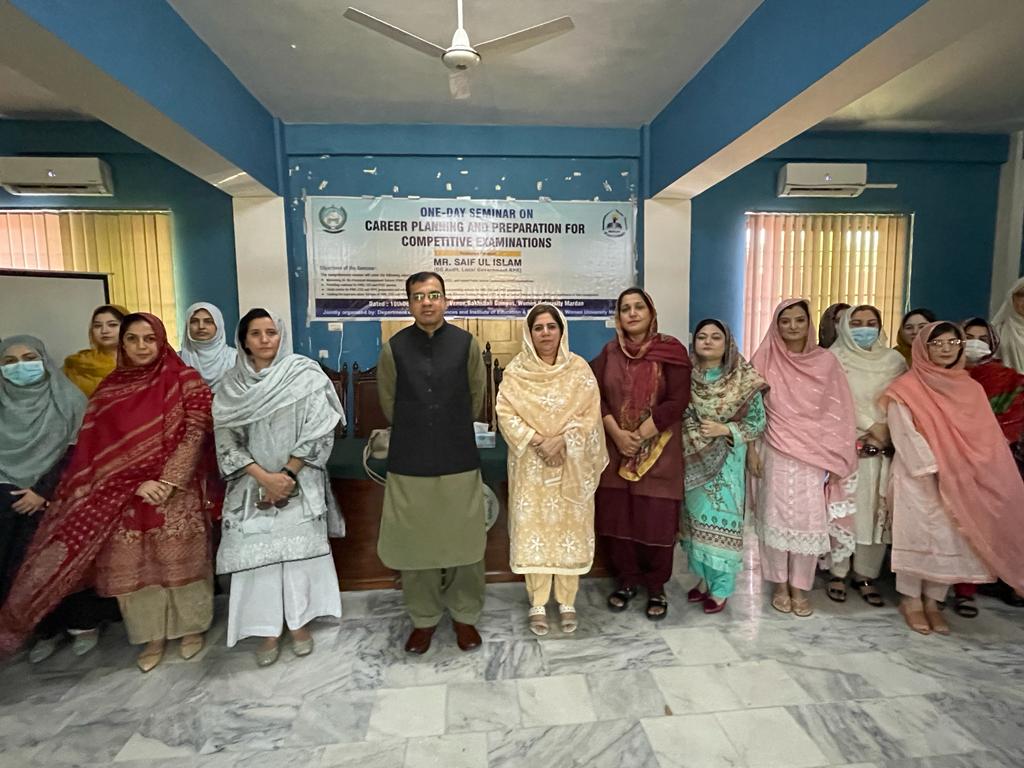 Distinguished Officer Mr. Saif ul Islam Inspires Students at Women University Mardan
Mr. Saif ul Islam, a senior officer of the Pakistan Audit & Account Service, and former Additional Secretary to the Governor Secretariat, Government of KP Peshawar, paid a visit to Women University Mardan today. The occasion was marked by a comprehensive lecture on career planning and competitive examination strategies delivered by Mr. Saif ul Islam.
In his enlightening address, Mr. Saif ul Islam shared valuable insights on career planning and the art of preparing for competitive examinations. His extensive experience and deep knowledge left an indelible impact on the aspiring students present at the event.
The session proved to be highly interactive, with students actively engaging in discussions and seeking guidance on their future career prospects. The event was not only informative but also instrumental in shaping the career aspirations of the attendees.
The visit of Mr. Saif ul Islam to Women University Mardan is a testament to the institution's commitment to providing its students with access to distinguished personalities who can offer valuable guidance in their academic and professional journeys.
The Vice Chancellor, administration, faculty, and students extend their heartfelt gratitude to Mr. Saif ul Islam for his inspiring lecture and look forward to more such enriching interactions in the future.
This visit and lecture by Mr. Saif ul Islam have undoubtedly contributed significantly to the students' future planning and career development at Women University Mardan.